We've started our ONLINE TAI CHI CLASSES.
TUESDAYS: Tai Chi Youth Tai Chi Classes
TCY curriculums are from Shaolin Chi Mantis, just like the Buddha Kung Fu curriculums.

The only difference between Tai Chi Youth and Buddha Kung Fu, is the BELT RANKING SYSTEM.
WEDNESDAYS: Buddha Kung Fu Kung Fu Classes
The Kung Fu workout is the SCM INITIATE REQUIREMENTS.

So all Buddha Kung Fu and Tai Chi Youth requirements are practiced and taught here.
Tai Chi Buddhas do Buddha Tai Chi
When Buddha Zhen formed Shaolin Chi Mantis in 1992, he sent videotapes worldwide of him performing and teaching the Yang Style Tai Chi. Many Kung Fu masters sent complimentary letters with questions of how Buddha Zhen had learned the "Kwonping" or original combat style of Taijiquan.
Every movement of the Tai Chi forms are for fighting, and Buddha Tai Chi will require each student to understand and demonstrate a proficiency in using Tai Chi for self-defense.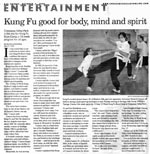 Each student of Buddha Tai Chi will become proficient in harnessing and controlling ther qi "chi" life force energies. Students of Buddha Zhen have been cured of a wide range of illnesses, and mental disorders that were considered incurable.
teaches
Utilizing the proven curriculums of Shaolin Chi Mantis, Buddha Kung Fu is able to launch its Kung Fu and Tai Chi classes with the reputation, experience, and revised programs of Shaolin Chi Mantis.
All the curriculums of Tai Chi Youth are licensed from Shaolin Chi Mantis also.
Then, Disciple Erin made a suggestion in one of our weekend park classes, "Buddha Zhen, you need a website named BuddhaTaiChi.com to match our BuddhaKungFu.com."